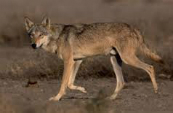 Indian Wolf
The reddish or light brown coloring of the Indian Wolf is part of the reason that many believe it to be a fox when they catch a glimpse of it in the wild.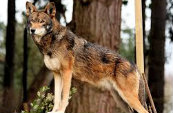 Red Wolf
The name of the Red Wolf stems from the fact that they can have a reddish coat on them. It is often a cinnamon shade of red. They can slim or bigger like a grey wolf.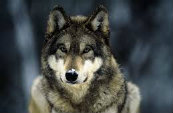 Gray Wolf
The Common Wolf is also known as the Gray Wolf. This is the type of wolf that most people are familiar with.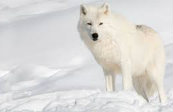 Arctic Wolf
No other wolf in the world can offer the same coloring as the Arctic Wolf. It is very unique due to the location where it is found.
Himalayan Wolf
The Himalayan Wolf is a subspecies of the Gray Wolf. This is a fairly new species to have been identified.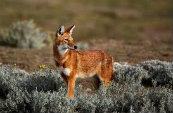 Ethiopian Wolf
Due to the physical appearance of the Ethiopian Wolf it is often mistaken for either a fox or a jackal.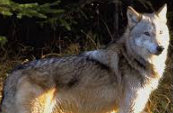 Eastern Wolf
The Eastern Wolf is a distinct species even though many people mistake it for a subspecies of the Gray Wolf or the Red Wolf.
Alaskan Tundra Wolf
This wolves are mostly white and can be mistaken for grey wolves, although there fur isn't as thick and theyre lighter than them.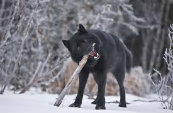 Alexander Archipelago Wolf
This wolves look older. They have smooth coats and are mainly black wolves.
Baffin Island Wolf
Usually white wolves tinted with grey and are sometimes mistaken for arctic wolves.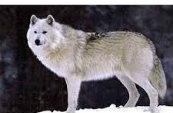 Bernard's Wolf
Most common mistaken by arctic wolves but they have more dark grey on there back than them.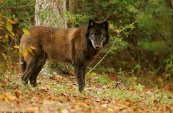 British Colombian Wolf
Usually bold looking black wolves.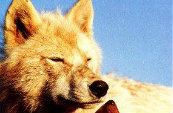 Cascade Mountain Wolf
Have more dark grey around the neck.
Eastern Timber Wolf
Look more like beautifuller grey wolves. They can have a various of colors.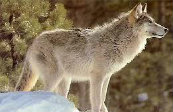 Great Plains Wolf
Come in different mixed colors.
Greenland wolves
Have extraordinary thick coats, different from any either wolves. Lighter coats.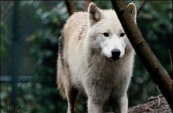 Hudson Bay Wolf
Light coated wolves that have faces a bit smaller than an arctics.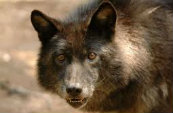 Interior Alaskan Wolf
Darker mixed colored coats. Usually a black and dark brown with tan.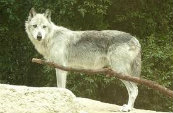 Mackenzie Tundra Wolf
Have serious looking faces that are similar to greys. They can also be dark colors.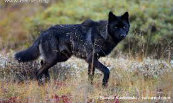 Mackenzie Valley Wolf
Come in various colors and the greys look like grey wolves, although MVW have more grey lined on them.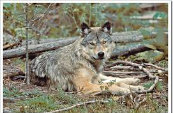 Manitoba Wolf
Usually look like grey wolves but have a black line on there head.
Mexican Wolf
Usually white below and a variety of mixed colors on the back and sides. they can be slim or big like a red wolf.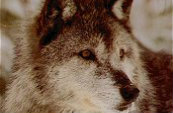 Newfoundland Wolves
Small ears and heads with thick coats. Usually light coats with darker markings.
N. Rocky Mountains Wolf
Mostly dark and light colors mixed and a face like a grey. They have thicker cheek fur which sticks out on some.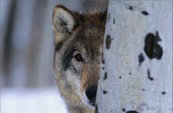 S. Rocky Mountains Wolf
similar to there cousins the NRMW although these are harder to find.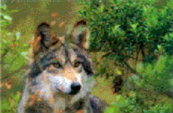 Texas Gray Wolf
They have the most unique colored coat. Also hard to find.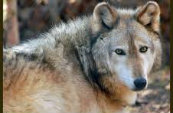 Vancouver Island wolves
Like common wolves of grey. They have shorter fur on there face than the rest of there body.
Arabian Wolf
These wolves look like slim grey wolves.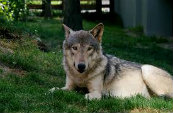 Hokkaido Wolf
Longest snouted wolves. Most have gone extinct but some are still alive.
Iberian Wolf
They look similar to red wolves but are bigger than the slim and smaller than larger red wolves.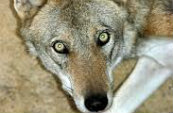 Iranian Wolf
They can be a slim or large wolf and they only come in one type of color browns and white.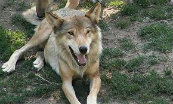 Italian Wolf
Similar to other wolves but they have silted eyes mainly.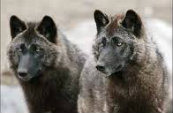 Steppe Wolf
Similar to other wolves, yet are usually black and have a white patch on there chest.
Tibetan Wolf
Have thick fur around there neck like a Tibetan mastiff.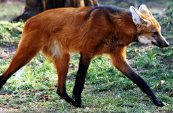 Maned Wolf
These wolves look tall, they are usually a reddish color of a red fox with black legs and a black spot on there back near there neck and muzzle.